what's the best way to allow change?
August 3rd - September 21st
"It is our right and responsibility to create a new world."
- adrienne maree brown, activist and author of "Emergent Strategy: Shaping Change, Changing Worlds"


Facilitated by Valerie Troutt and Lisa Forkish, WeSing: Emergent Song is a new movement for a new world, a community singing space, and a place for anyone who wishes to dive into the deep waters of love, liberation and song.


This is a singing space, for those who know they are singers and those who know singing is in them but have yet to reclaim it. We will use song to guide us in and through:
Intentional community space (both virtual and in-person) 
Deep relationship-building
Exploration of emergent strategy - defined by adrienne maree brown as "a strategy for building complex patterns and systems of change through relatively small interactions" - and how it connects to music
Tuning into patterns and systems of sound, vibration and song – in your own voice, and in the world
Using life-affirming lyrics and embodied voice to hold us through change
Uplifting love, again and again
In the East Bay, vocalist Valerie Troutt (she/her) has established herself as more than an artist, but as a leader in the areaʻs famed creative community. She has partnered on Bay Area projects with Oaklandʻs Zoolab, Queer Cultural Center SF, and Yerba Buena Gardens Festival. Over the course of the pandemic, Valerie has composed music for and performed in collaboration with Eastbay Center and The SF Reproductive Justice Center Collective; these varied and disparate influences inform her recordings as much as Dianne Reeves, Bjork, Carmen McRae, Sweet Honey in the Rock and Meshell Ndegeocello. The keeper and expander of a rich cultural legacy in music and consciousness-raising, Trouttʻs latest project, The Oakland Girl, borrows from the past and gives to the future, exploring marginalization, love and hope. Learn more about Valerie at valerietrouttprojects.com
Lisa Forkish (she/they) is a queer singer-songwriter, community-builder, artivist, song-healer, and self-described "Love Warrior," infusing all she creates with fierce authenticity and heart. For the past 20 years, Lisa has been using song as both an expressive art and a tool for building connection. For Lisa, facilitating music spaces is much more than a job; it is a sacred calling. Lisa breathes humanity into their music and teaching with infectious joy and compassion, aiming to heal the wounds of music elitism and not-enoughness through an embodied, trauma-informed and heart-centered approach. For Lisa, Love is paramount and closeness is the antidote to cisheteropatriarchy, white supremacist delusion and cultural disconnection. Lisaʻs mission is to utilize music for personal and collective healing and liberation. More about Lisa at lisaforkish.com
ELEMENT II: Adaptation
what's the best way to allow change?
Wednesdays, 6-7:30pm Pacific on Zoom
August 3rd - September 21st
"I have seen, over and over, the connection between tuning in to what brings aliveness into our systems and being able to access personal, relational and communal power." - adrienne maree brown
8-WEEK CIRCLE PRICING
Standard: $400 / Sponsor: $500 / Reduced: $300
Limited half-scholarships available: email [email protected] if you need further assistance. No one turned away for lack of funds. If you are able, sponsor another singer. We need each other; we work together to build this world and share resources.
Payment plans available. Fee includes:
Weekly 90-minute, intentionally-curated community space for singing, relationship-building and exploring the principles of emergent strategy through sound and song
Participation in emergent collaboration video
Monthly facilitated affinity spaces
"Are you living a life that honors all of your gifts? If yes, how did you create all this possibility for yourself? If no, how can you create more possibility today? Tomorrow? This month? This year?" - adrienne maree brown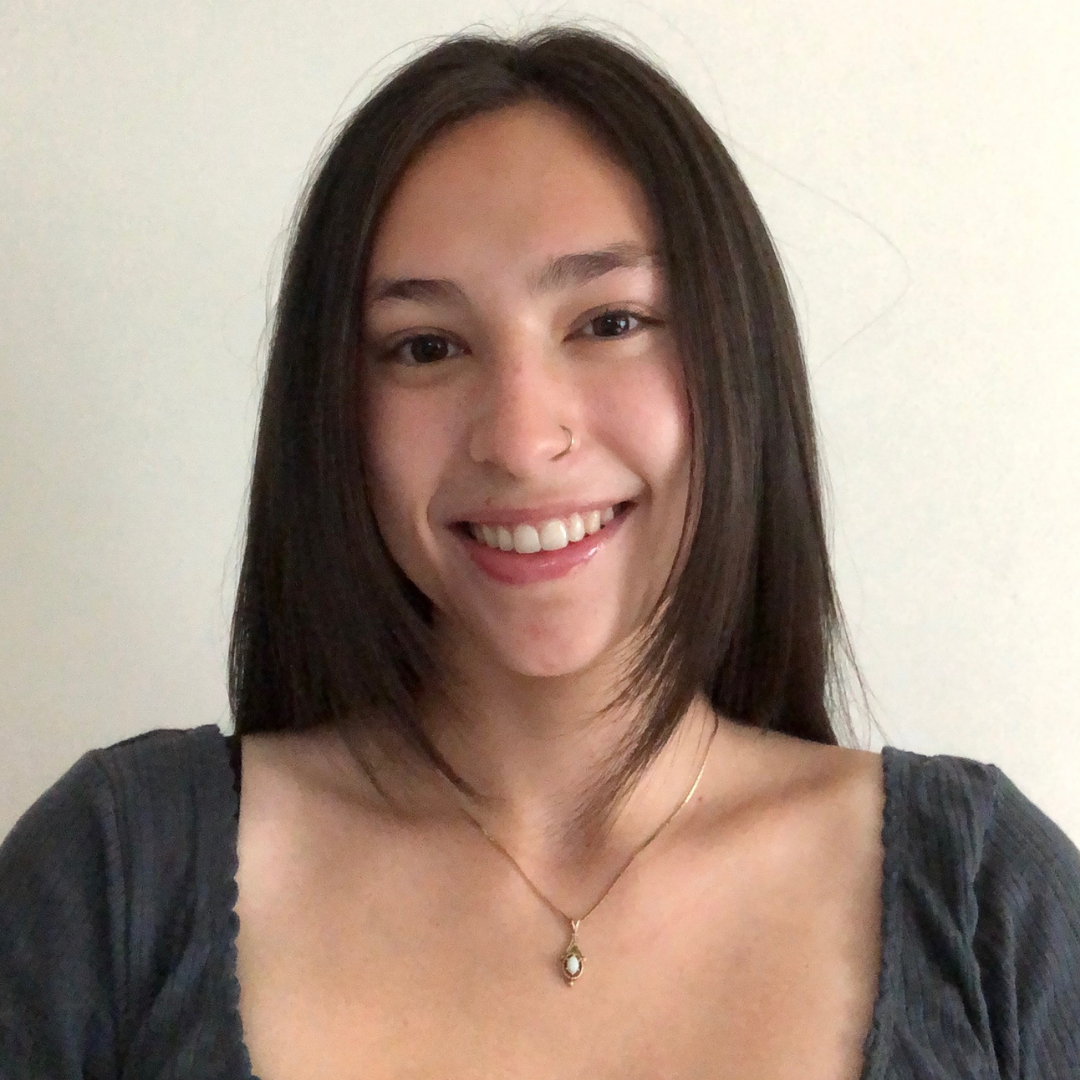 WeSing is a community of singers who sing because singing brings them joy, who sing with love because love brings justice, and who sing together because singing together is better than singing alone." - Ari
"If harmony, love, compassion and acceptance had a name, it would be WeSing. If joining our voices in beautiful music to change the world had a name, it would be WeSing." René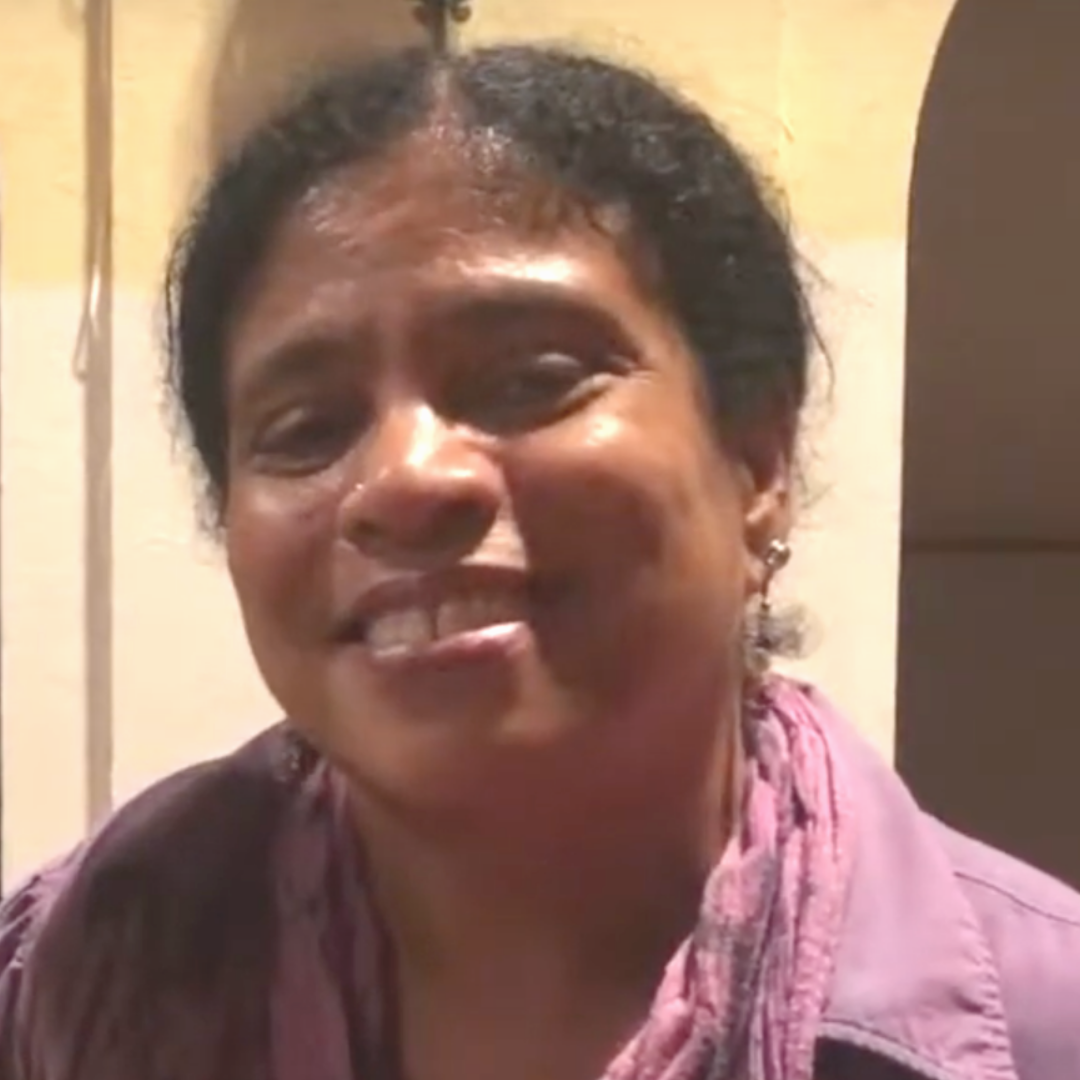 "Melding music and messages in deep, meaningful ways, WeSing is invigorating and inspiring on many levels, creating a magical vibration for true introspection, connection, and healing." - Angela
FAQs
Can I join if I've never sung before? Yes, yes yes! All are welcome.
Will I have to sing in front of others? In virtual sessions, all singers are muted while singing due to zoom delays.
Can I join if I'm unable to attend all sessions? Yes. We encourage you to plan to be with us as much as possible, but our sessions will be recorded so you can access anytime.
Can I join if I'm not familiar with emergent strategy? Yes, we will be exploring together!
Can I join if I'm not interested in the love and liberation part? The WeSing community is queer-led, anti-racist, anti-oppression, pro-abolition, pro-liberation. If some of these things donʻt align with your values, then this may not be the singing community for you.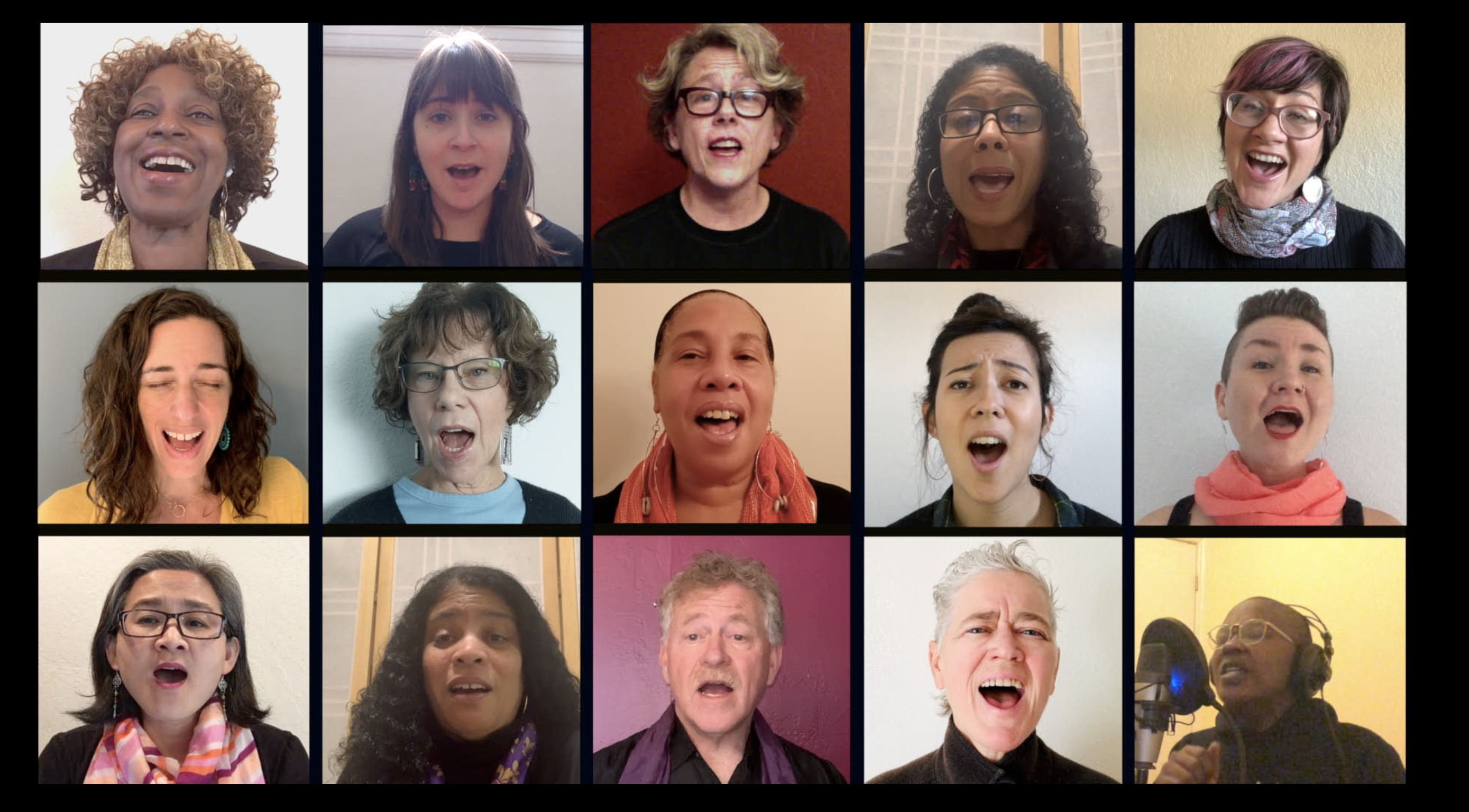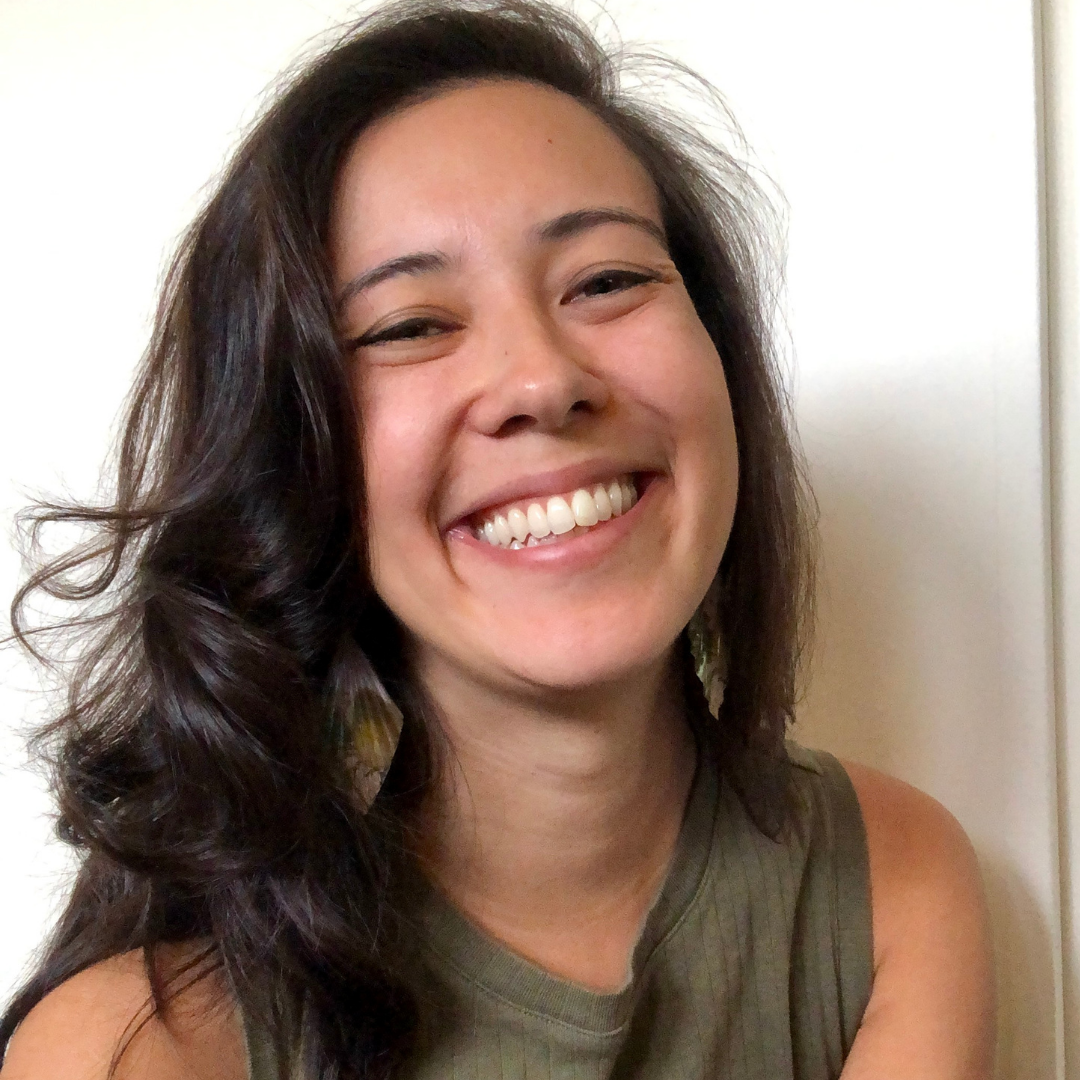 "Singing with WeSing allows me to feel expansive in a time that can feel confining. The community spirit is alive in our song." - Nani
"WeSing is a unique place where we come as we are. And the bonds we create will stay with us for the rest of our lives." - Suzzette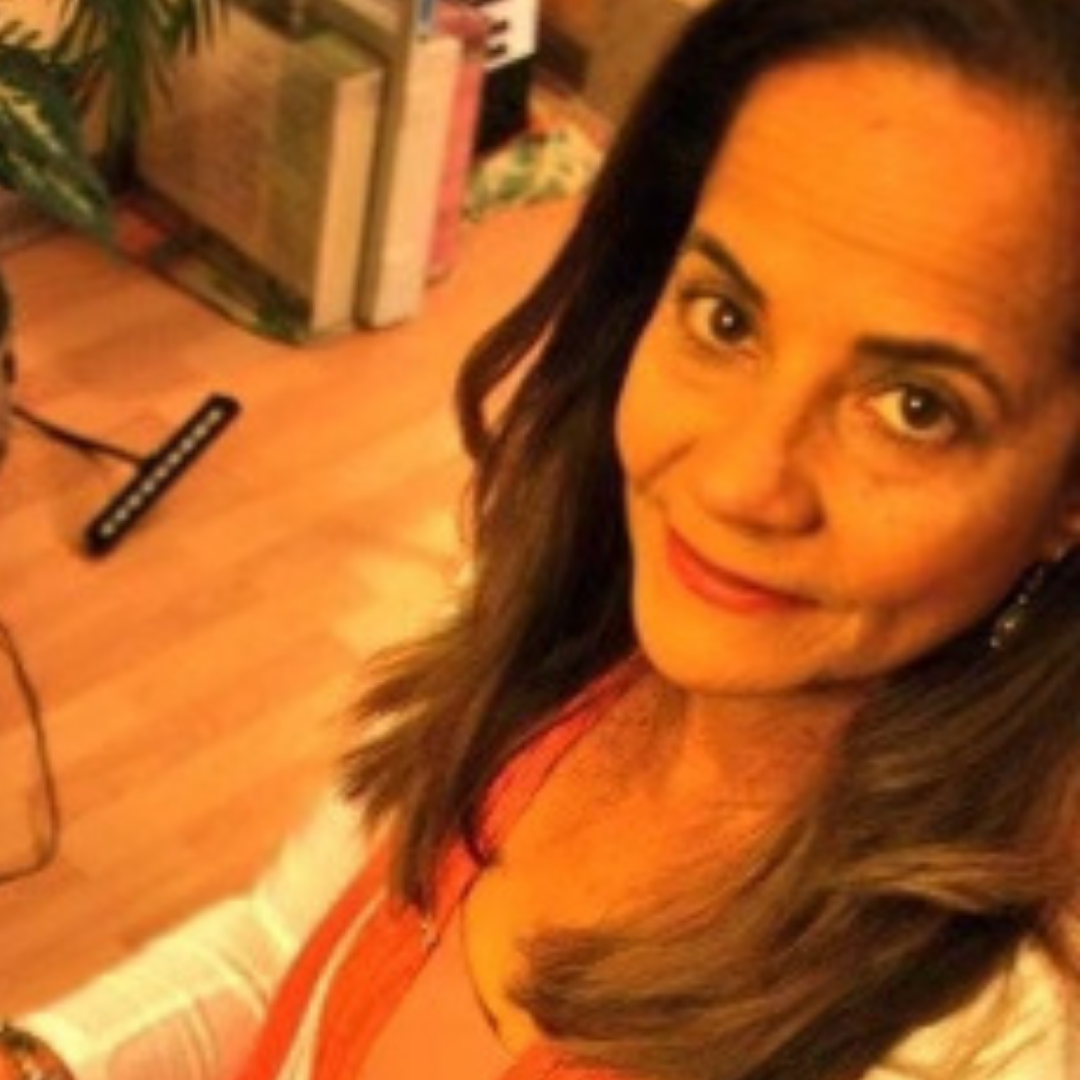 Intro to WeSing: Emergent Song
A demo session to get to know your facilitators, learn a bit more about what this program entails, and sing together!
Additional Offerings
If youʻre looking for more of a sing-when-you-can experience, and/or a space that is primarily about singing without the community-building aspect, check out Sing the Body Sessions.
Thank you for subscribing! We love you. Check your inbox to confirm your subscription